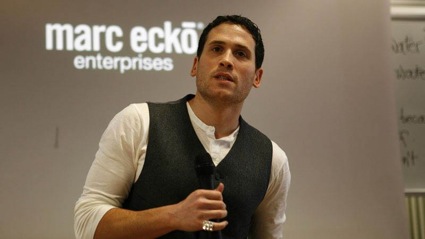 Iconix Brand Group possede à l'heure actuelle un gros portefeuille de marques à l'international telles que Skechers, Joe Boxer, Rocawear, Sean John, Starter et j'en passe.
Du luxe en passant par le Streetwear, on peut dire que le groupe n'est pas prés de s'arrêter en si bon chemin.
J'en veux pour preuve la récente acquisition de 51 % du portefeuille de marques d'Ecko (Ecko Unlimited, Marc Ecko, the Rhino logo and Zoo York). Un portefeuille acquis pour 109 millions de dollars qui représente des ventes annuelles s'élevant à 1 milliard de dollars.
Néanmoins Marc Ecko garde le contrôle et devrait continuer à occuper son poste de directeur du pole création.