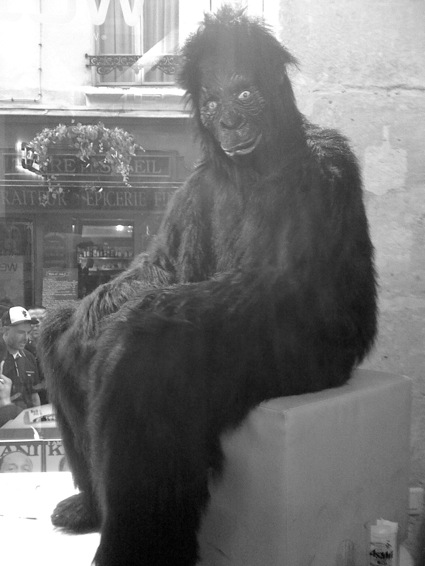 Sous l'égide du magazine Be Street, la boutique WESC a accueilli les oeuvres de Tadaomi Shibuya.
Plusieurs facettes du Japon sont à l'honneur, cela va du buffet de sushis, aux toiles geometric pop art, en passant par le gorille déjanté posté à l'amorce des escaliers.
WESC reçoit toujours dans une ambiance très conviviale, la bière jap' coule à flots et la foule, subtil mélange de fluo kids, hypeux et skaters, bouge la tête sur du Hip-Hop rugueux.
Grand amateur de musique urbaine, l'artiste japonais est un adepte des portraits de grands noms tels que Pete Rock and CL Smooth, Miles Davis et beaucoup d'autres.
Pourtant ce sont ses reproductions d'animaux qui nous ont réunis. Shibuya au style particulier, part d'un simple trait qu'il prolonge en lignes angulaires pour achever leur vie en chef d'oeuvre rassemblées dans la « Zoo Collection ».
Un peintre à suivre de près.