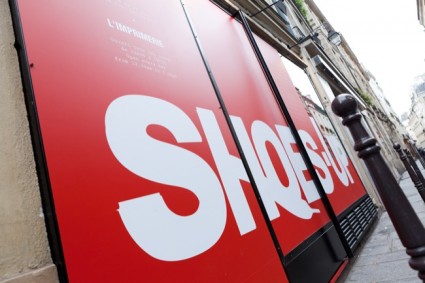 La rédaction du magazine Shoes-up s'est installé au coeur de paris dans la galerie l'imprimerie le 1er juin et ce jusqu'au 23.
Avec sa scéno red all-over,.
Hormis la présentation et la vente de 30 modèles en séries limitées et d'accessoires impeccables dont les marques A
didas, Armistice, Camper, Caterpillar, Element, Feiyue, Lacoste, Le coq sportif, Palladium, Reebok, Sebago et Supra. Casio, New Era and Waiting For The Sun.
La galerie vous fera entrer au coeur du magazine en
invitant ses lecteurs, internautes et friends à venir partager quelques pages du prochain magazine.
Shooting, bons plans, tendances…à partager.
En bonus, vous pourrez découvrir le premier numéro de RockyRama!