G-SHOCK and the organization Wildlife Promising are renewing their collaboration this year with the limited edition of the GWG-1000WLP-1AER model.
WILDLIFE PROMISING is an accredited, non-profit organization, which tackles issues related to wildlife conservation and the coexistence between wildlife and people in Africa.
This new partnership with WILDLIFE PROMISING aims to create a better environment for the wild animals and human beings around them. This organization carries out social actions and conservation efforts based on university research, including ecological conservation studies on wild leopards living in Africa. The project of this collaboration was born from the esteem of G-SHOCK for the work of WILDLIFE PROMISING and its will to highlight the work of this association.
Inspired by the leopard, which dominates a large part of African territory, this new model is adorned with a black case and a leopard print bracelet. It is based on the MUDMASTER, which offers increased resistance to dust and mud thanks to its protective structure.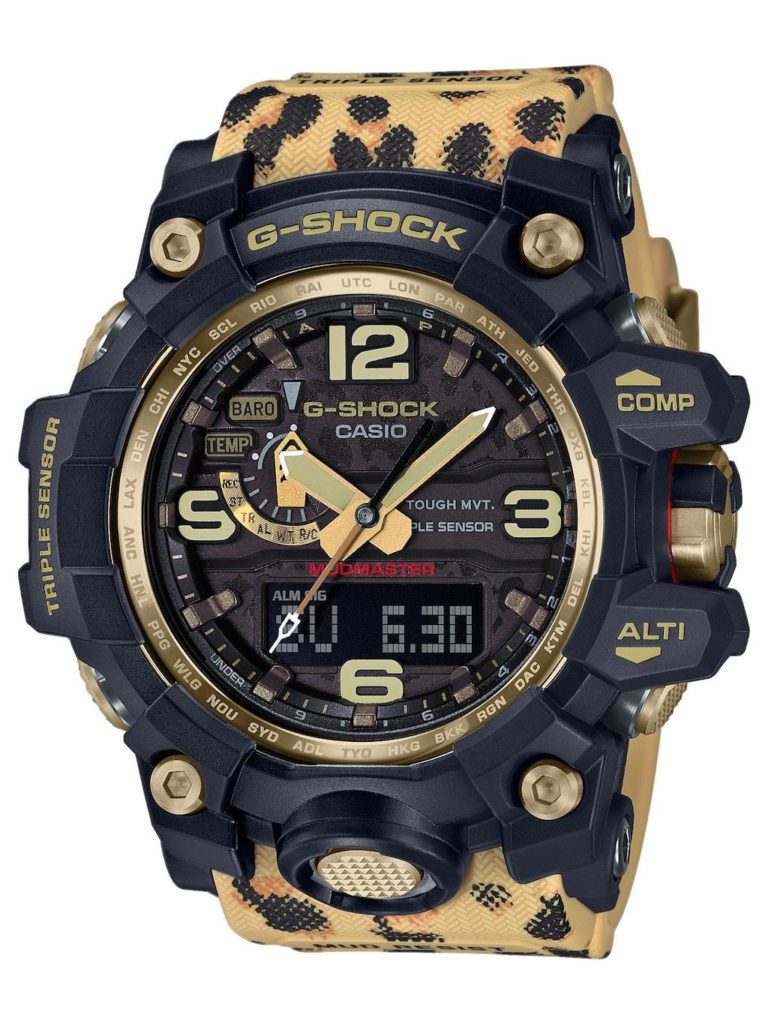 The MUDMASTER G-SHOCK model is designed to be used in the most extreme conditions thanks to its structure resistant to dust and mud. The case now incorporates a new impact-resistant carbon structure, thereby increasing the solidity of the watch but also its lightness.