Enfant, je voulais être Batman, vendredi je suis devenu Batman, ou presque….
Sur le circuit de Linas-Montlhery, on entend au loin le vrombissement, puis sa silhouette immédiatement reconnaissable apparait. Un petit tour mythique dans le joujou mythique de Bruce Wayne.
Warner Bros nous offre cette échappée dans l'univers DC Comics, dans le cadre du mois Batman. On monte dans la Batmobile, version Tim Burton 1989, un brin loufoque, mais quelle allure ; une ligne qui s'achève par les mythiques ailes de la chauve-souris.
Ce mois Batman devient une institution pour les aficionados de tous âges. Warner déploit alors un très large spectre d'attractions, de goodies, de produits dérivés et d'évènements pour nous rappeler qu'il plane toujours sur Gotham City et le reste du monde.
En attendant, la sortie sur grand écran du prochain opus de la saga Batman (prévue le 4 mars 2022), interprété par l'ex-vampire Robert Pattinson, on n'oublie pas le jeune homme de 78 ans au logo indissociable de la firme DC Comics. Le temps n'a eu d'effet ni sur lui, ni sur nous puisque c'est un super héros intergénérationnel ; du bambin de la maternelle au papi collectionneur, tous un jour ont joué au super-héros.
Patientons donc un peu avec tous les produits logottés Batman, lego, déguisements, figurines, Cluedo et surtout les éternels albums Comics qui nous donnent un avant gout du prochain film réalisé par Matt Reeves. A ce sujet, une publication-événement inédite est lancée intitulée Batman : The world, regroupant les auteurs de 14 pays !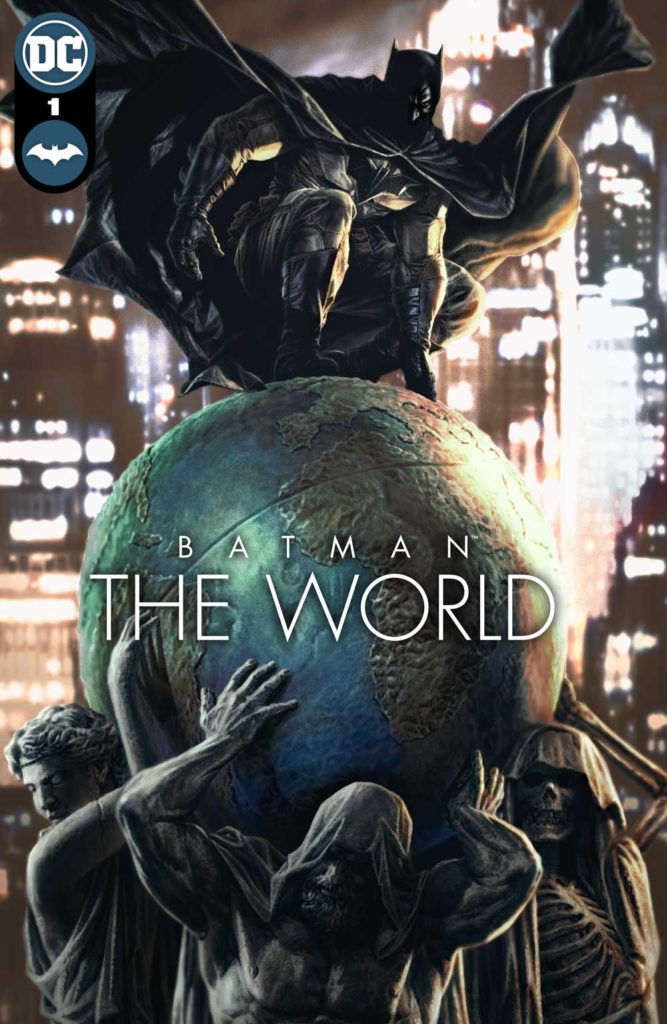 Cet album réunissant 14 récits est un événement éditorial unique en son genre, regroupant des histoires de Batman imaginées par une sélection des plus grands talents de la bande dessinée internationale, se déroulant dans leur propre pays.
Let's the Party Begins !