Nike's SuperRep shoe line is designed to meet the performance needs of fitness class participants.
Each silhouette, the first model of which is the Nike Air Zoom SuperRep, is unique and tailored to the specificities of a particular type of training, whether it's a boot camp or an indoor cycling class. These shoes have been created with the desire to offer all fans, who strive every day and every week to improve, the same level of expertise as for professional athletes.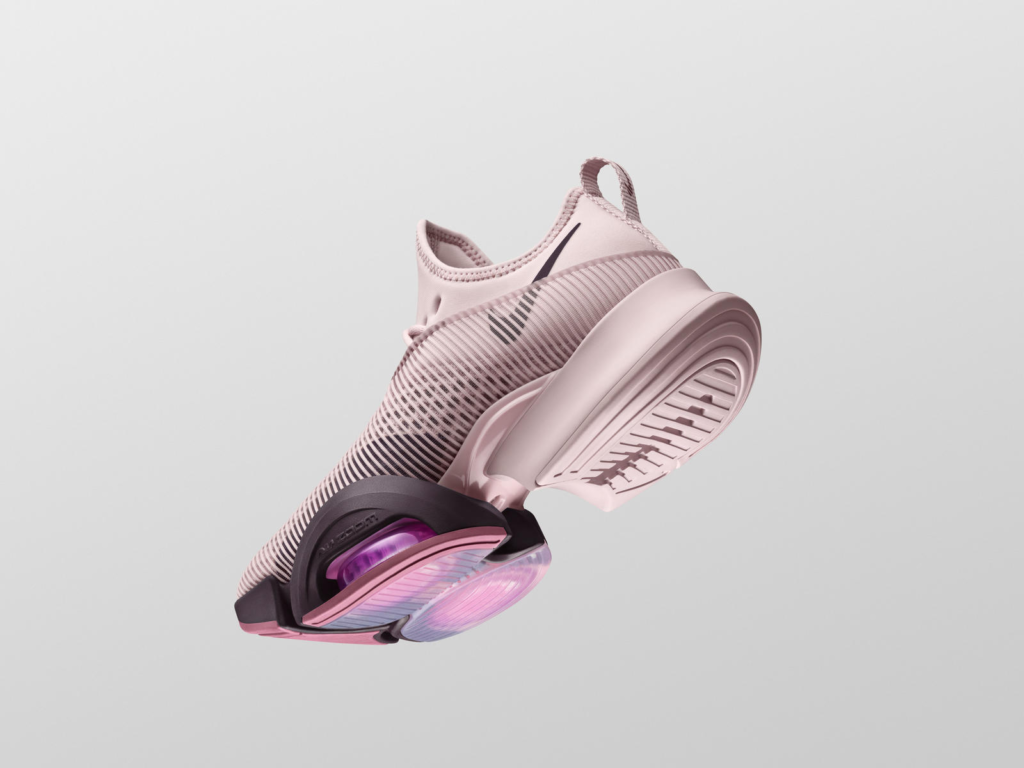 The Nike Air Zoom SuperRep is an innovative shoe specifically adapted to the constraints of high intensity courses.
High Intensity Fractional Workouts (HIIT) alternate very intense phases and rest periods to recover. The movements are varied (burpees, rocker movements with a kettlebell dumbbell, lunges, climber movements, pumps, squats and many more) and are performed to ensure maximum impact with optimal effort.
The presence of the Zoom Air unit in the front of the foot not only creates a dynamic aesthetic, but also helps to protect against shocks and provide responsiveness that you find at each repetition of movement.
Comprised of two units under the forefoot, this cushioning does not act alone. A plate from the heel to the front of the foot helps to roll the foot forward and place it in a position suitable for the majority of vertical movements of HIIT. The upper is crafted to support lateral movement, such as the skater's exercise or side slits. The burpee break brings stability to the board position and allows the foot to bend naturally when you attack the climber's movements.
The Nike Air Zoom SuperRep also incorporates a brand-new feature: an oversized arc-shaped pattern near the sole of the foot, which will be included in the other two initial models of the SuperRep range: SuperRep Cycle and SuperRep Go .
The SuperRep Cycle features an SPD and Delta compatible outer plate, making it the ideal complement to all types of indoor cycling training. Light, translucent mesh on the upper, a perforated insole and ventilated plate allow air to circulate. Rubber studs and a textured toe plate provide grip when you walk into the studio before and after class.
Incorporating a lightweight cushioning system, the Nike SuperRep Go is designed for stand-alone training in a smaller space. This shoe can be worn in your living room or in a hotel to follow a training session of the NTC application, for example to perform weight training exercises or on the carpet.
Together, these three pairs of shoes form the basis of Nike SuperRep, a range that will be developed throughout the year 2020 and thereafter.
The Air Zoom SuperRep will be launched on December 20th for NikePlus members and will be available from January 2nd on nike.com and at select retailers. The SuperRep Go will be released in April and the SuperRep Cycle will follow during the summer.