OUTSIDE THE LINES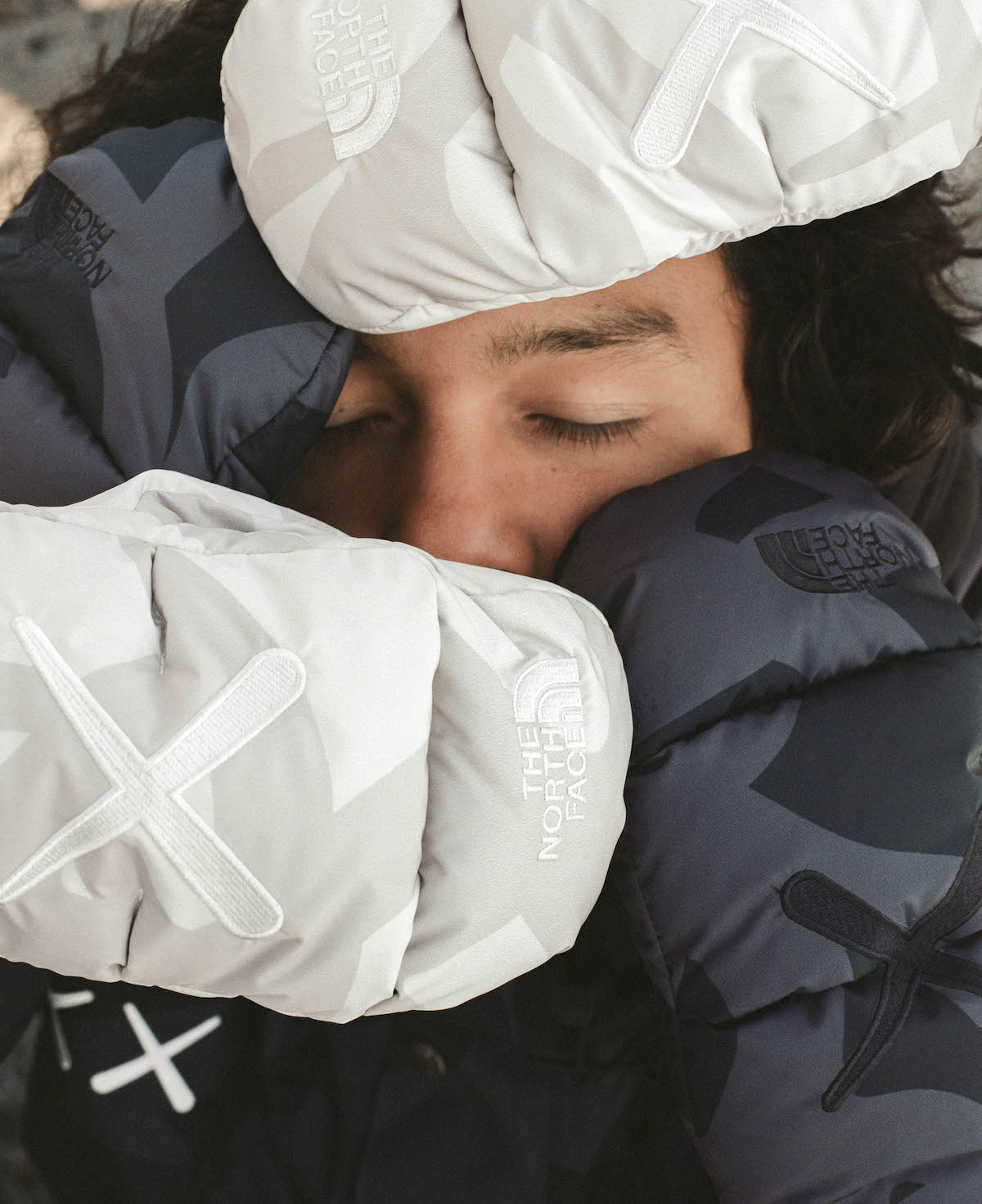 KAWS repousse ses limites dans une collaboration exceptionnelle avec The North Face. En revisitant les icônes de l'exploration, l'artiste KAWS part au-delà des murs
des musées et des galeries dans lesquels il expose régulièrement, bien au-delà de Brooklyn où il est installé. Au fil de sa carrière déjà bien établie, il a collaboré avec une liste exclusive de personnes et de marques.

Aujourd'hui, l'artiste renommé repousse les limites des concepts traditionnels de la peinture, de la sculpture et du design. Il franchit toutes les barrières avec fluidité pour mettre en lien les différentes formes de la création, tout en imprégnant ce qu'il touche de son esthétique unique et sans équivoque, avec l'ADN de la marque d'outdoor.
La collection présente les motifs abstraits caractéristiques de KAWS, avec une nouvelle expression de couleur tonale et de texture à travers les styles emblématiques de notre système Expedition.